VasesQibaishi Shrimp Famille Rose Eggshell Vase Set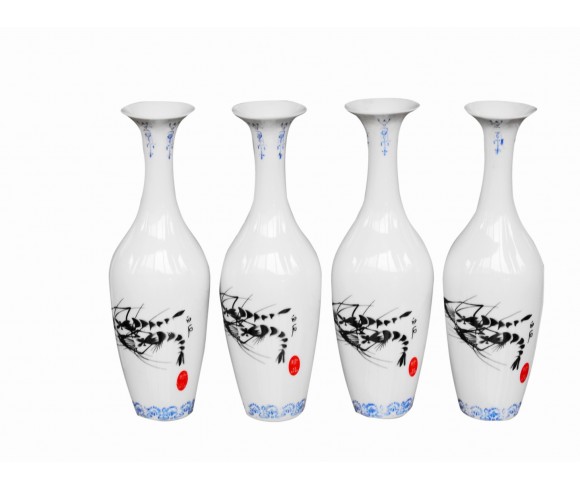 Four identical pieces of vases painted with famous Qibaishi shrimp drawing. 
Qi baishi is one of the most renouned master of Chinese ink and wash painting in Chinese history. He is famous at drawing shrimps. And this vases are painted with imitation of his well know Qibaishi shrimp drawing in honor of him.
Caliber

65mm

Height

200mm

Thickness

1mm